Front view of the art studio, looking east. Don't you just love that plastic window on top?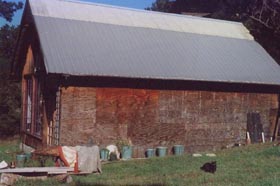 South-western view of studio with Mahla, the cat in foreground, looking for that magyk gopher.
The artist, Lisa Lebow, with the drawings from Pissants, Nerds and Other Hell Beings show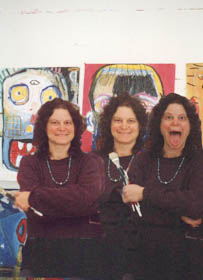 We really know how to have fun!
Looking west, from inside the studio door
we can see Mahla the cat, and in the distance, the blue Pacific. . .
Another view from inside the studio door.